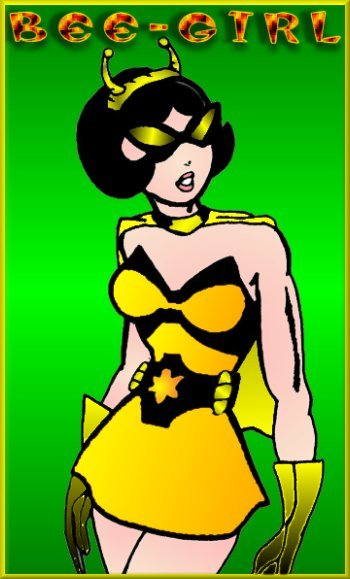 "Are you sure this is part of the job?"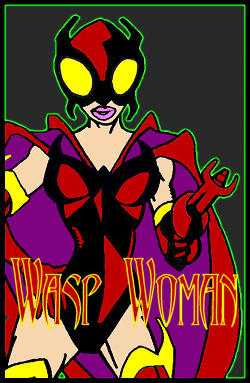 CODENAME: The Bee-Girl

S.I.D.: Kendra Mason
Status

: Mystery Girl, Affiliate

| | |
| --- | --- |
| Location: | Bayport |
| Occupation: | Student; Personal Assistant |
HISTORY:

When she answered an ad for a personal assistant, little did this co-ed know that her duties would entail more than just filing and answering the phones!





Her employer revealed herself to be the heroine Wasp Woman, and Kendra found herself donning a costume and riding shotgun in the famous Wasp Wagon. Her life has been filled with adventure ever since!

ABILITIES:

The Bee-Girl uses a "honey gun" which shoots epoxy resin pellets to trap criminals. Bee-Girl has an unerring sense of direction.