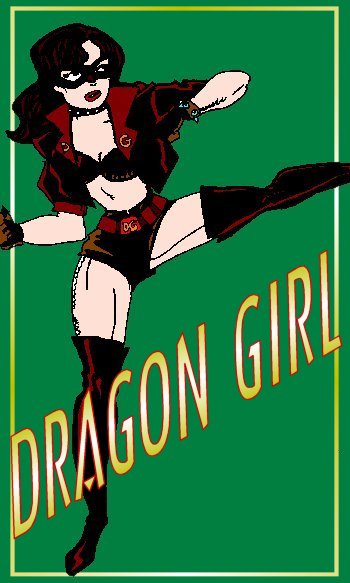 CODENAME: Dragon Girl
NAME: Delilah Grant
Location:


Bayport


Occupation:


Mercenary





HISTORY:

Delilah Grant was born to be a spy. Her father, Chuck "Gator" Grant, led a secret espionage organization, The Sanction, and he trained her until she became a hard-bodied heroine.

Along with operatives Pandora and Harpy, Delilah was a founding member of one of the Sanction's premiere operations, Strikeforce: Fury.

Some years ago, Delilah became disillusioned with the espionage game and left Strikeforce: Fury. She has since become a mercenary-for-hire. It is said that she will take any job if the pay is good enough.

Delilah can often be found visiting with friends at the bars on the Bayport wharf.
ABILITIES:

Starting at age three, Dragon Girl has been trained in twelve styles of martial arts disciplines from all over the world. She holds black belts in all of them. Her body is a living weapon. Though trained to use them, Dragon Girl eschews the use of firearms or pointed blades.

Her specialty is the "dragon style" kung fu, hence the origin of her codename.