CODENAME: Mind Mistress
S.I.D: Ellie Mentos
STATUS: Mystery Girls, Affiliate

| | |
| --- | --- |
| LOCATION: | Bayport |
| OCCUPATION: | Non-Profit Director |
| | |
HISTORY: The mistress of mental talents was once married to the psychic detective Dr. Mentos, who used his strange science on her and turned her into his partner, Mrs. Mind. The side effect of the process caused all the hair on her head to all out, making her permanently bald. For years they battled crime side-by-side, but their marriage declined. She divorced Mentos and through off the restrictive outfit he made her wear, only to reinvent herself as Mind Mistress. Since then she has been the toast of Bayport high society, and is often a guest at Asteria's monthly salons.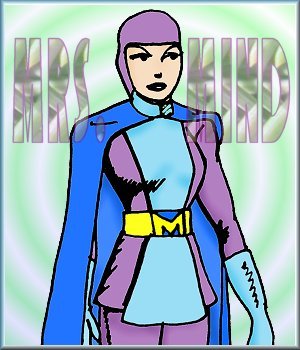 ABILITIES:

Mind Mistress is a skilled telepath, hypnotist and psychometrist; she exhibits psychokinetic ability and astral projection.

She has a superior intellect as well as a photographic memory.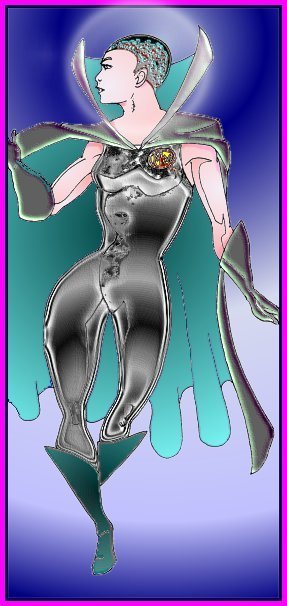 "I already know what you're thinking."