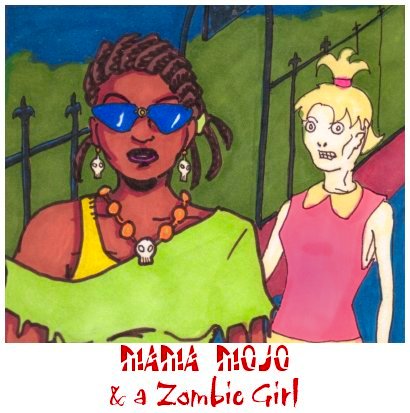 CODENAME: Mama Mojo

S.I.D.: *Classified*
STATUS: Mystery Girls, Affiliate

| | |
| --- | --- |
| Location: | New Orleans |
| Occupation: | Business Owner |
| | |
HISTORY:

Mama Mojo comes from a long line of vaudoun priestesses. While not embroiled in a mystery, she runs a shop that caters to the voodoo practitioner community, volunteers her time at a local homeless shelter, acts as a consultant to a historical society, teaches classes at the learning center, and is a work out fanatic!

ABILITIES:

A very powerful vaudoun high priestess, Mamo Mojo employs quite an array of mystical skills in her battle against evil.

One of her major powers is the ability to raise the dead, and she creates zombies from newly-deceased corpses for her sidekicks. Each sidekick lasts about three days before it begins to deteriorate, and Mama Mojo has to put it back in its grave.