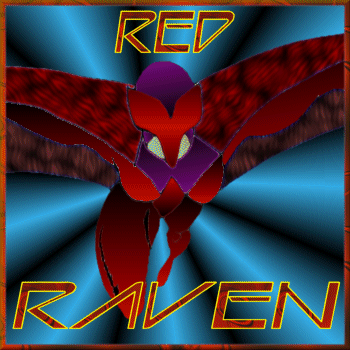 "That's not happening on my watch."

CODENAME: Red Raven

S.I.D.: Dorian Whitehorn
STATUS: Mystery Girls, Active

| | |
| --- | --- |
| Location: | Bayport |
| Occupation: | Crime Fighter |
| | |
HISTORY:

Once known as Ravengirl, she was the niece of the powerful shaman White Raven. Though she had no "super" powers, she fought a relentless war on injustice both in and out of costume.

When the White Raven died, he passed part of his avatar powers to Dorian. She then took up the mantel of the Red Raven.

ABILITIES:

The Red Raven exhibits the power of true flight, and silently soars through the night air. She has a mysterious danger sense, emits waves of fear, and can project herself into people's dreams.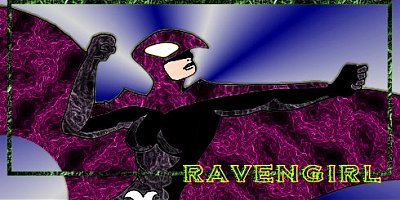 As Ravengirl, she wore a cloak and cowl that appeared to be made of velvet, but was in actuality constructed of a lightweight durable polymer that would catch the wind and allowed her to glide silently through the night. Starting her crime fighting career in her teens, the Guardian Mistress of the Night has trained for years in all aspects of detection and hand-to-hand combat.